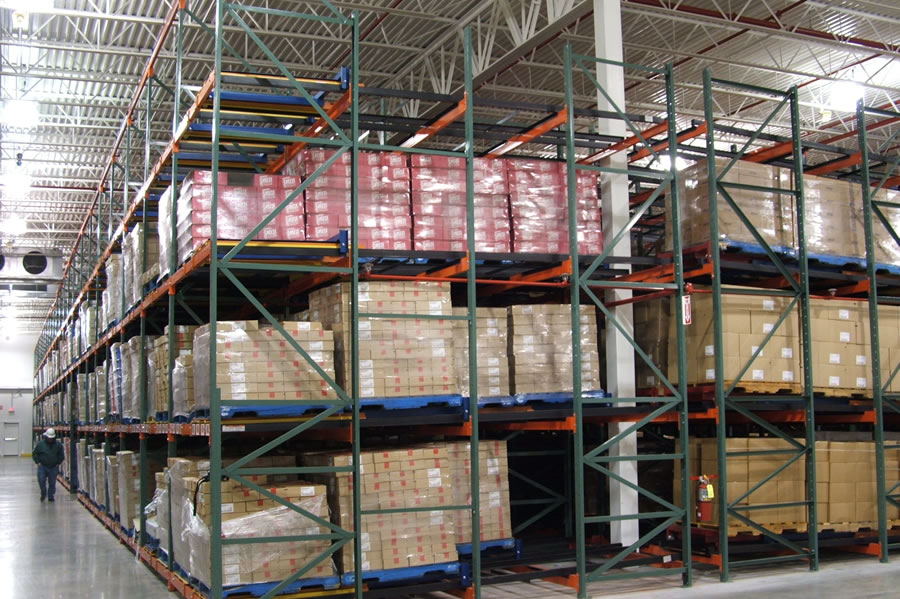 90% more pallet storage over traditional selective rack and dynamic, automatic pick face replenishment… say, "Hello" to Push-Back Pallet Rack.
Push-back is a go-to high-density storage solution with easy single-aisle access for loading & unloading. Each level and lane offers pick face access as opposed to drive-in rack and there's only minimal forklift interaction required. The push-back carts are tough, low maintenance and typically can be designed to hold loads up to 2,500 lbs.
E-Distribution installs systems from 2-6 pallets deep, but we'll evaluate your needs and determine your system requirements based upon your specific inventory and turn rates. We can often use some of your existing selective or drive-in components to convert older, underutilized systems into highly productive, space-saving push-back. Check out our case study where we did just that… and we saved our client over $150k vs. buying a new rack system.
You can trust the E-Distribution team to provide real expertise at a reasonable price… with measurable results. Call us to schedule a facility & systems analysis and let's see if push-back rack is right for you.