It's no secret that the supply chain is under enormous pressure these days to deliver (and we mean that literally). Material handling costs must be kept low while processing time only speeds up. Dynamic storage solutions are a great way to capture precious put-away and staging time while minimizing forklift travel and expense. Easy to operate, low maintenance, and gravity fed, these systems are both functional and reliable, year after year.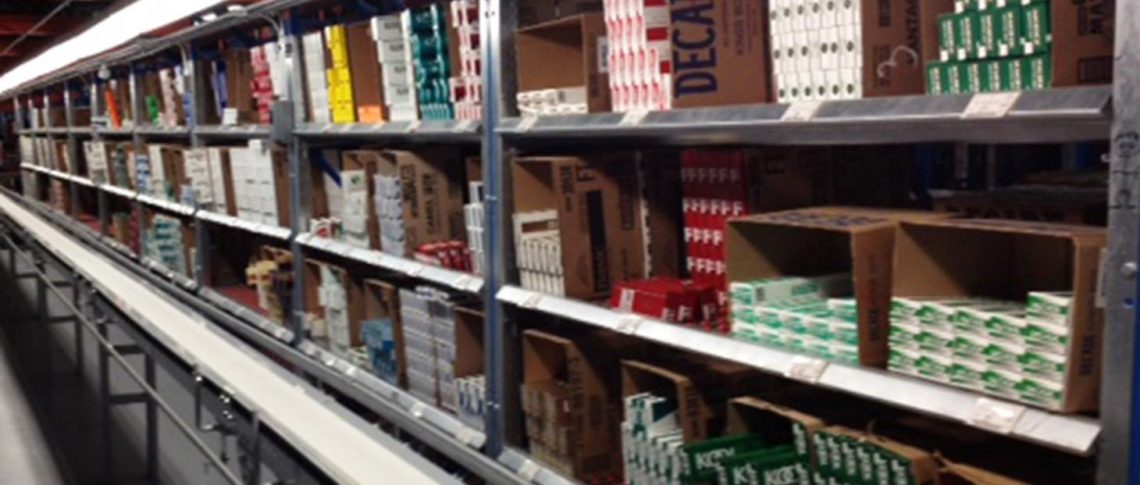 Common dynamic storage applications – easily installed into standard pallet rack:
Push-back rack – combines high-density pallet storage with 100% SKU selectivity. This gravity fed cart system is perfect for high volume, low SKU inventory on a LIFO product rotation.
Pallet flow rack – also gravity-fed pallet storage but with greater depth capacity than a push-back cart system. Pallets are loaded onto a lane of wheels or rollers set on a pitch so that they flow to the pick face and automatically replenish when the front pallet is picked.
Carton flow rack – a gravity-fed case or each-pick system ideal for accessing multiple SKU pick slots per bay. Can be used as stand-alone or integrated with conveyor, pick-to-light and multi-level pick modules. Perfect for numerous or slower-moving SKUs using a FIFO product rotation.
A pick module (pictured top) is an integrated approach to meeting your storage and picking needs that can combine several dynamic storage options, e.g. pallet flow and carton flow for both carton and each picking, with static rack and conveyor to efficient process the picked inventory for order fulfillment. A major advantage of the pick module is that it is a lot of function in a condensed footprint that saves warehousing space, worker travel and equipment costs.
Brad Emerson and the team from E-Distribution have decades of experience designing and installing creative solutions to meet customer-specific needs. We use existing, new and like-new materials with an equal focus on budget and system optimization. Give us a call and let us help find the right material solution for your needs.
Contact us at (866) 690-4585 or via link: info@e-dist.com.