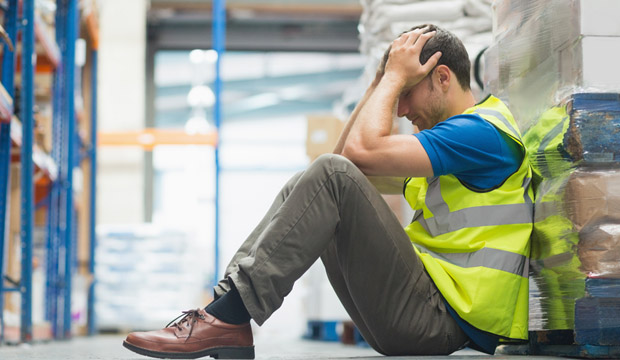 If it ain't broke don't fix it!  Well, that may work for some things and sure we'd like to believe it really is the best approach to most things because it implies a certain financial net zero expense, but if your last major investment was making your material handling system Y2K compliant you may be existing on borrowed time.  Your material handling system was designed around a business model that could be a decade old (or more). Certainly your product mix and inventory demands have changed dramatically since then.  It's no surprise that your material handling and storage system design should also evolve to best match these needs.
The professional design team at E-Distribution has a keen eye for bringing older systems up to date for our customers.  We conduct a thorough audit of inventory and throughput goals, and then we begin to reconfigure older equipment while adding newer time and space-saving capabilities.  The final plan ensures the most efficient design for current warehousing and order processing requirements.
Redesign Process
Audit inventory and processes
Salvage usable material & systems
Reconfigure the flow with some new (or quality used) parts and components
Add new storage rack  and/or conveyor elements where needed
Download our recent case study illustrating our very creative, cost-saving redesign process. This leading food service distributor avoided an expensive facility expansion and gained more pick faces for their expanded product line.
What's New & Improved
Most industry experts agree that at about 15 years, material handling systems are more in need of replacement than repair.  With upgrades in technology that can save labor and utility costs, increase throughput and lower product damage a thorough examination of what system is best for your business today and tomorrow is in order.  Let's review some of the latest and greatest in recent MHS improvements.
Warehouse management systems (WMS) capabilities have been expanded to include precise product weight and dimension specs not only the most efficient path through the DC. They can turn lights and conveyors on during peak times and shut them down on slow shifts. They can direct cranes, and people and while they can't yet drive the truck, they can ensure the product is loaded.
Automated Storage and Retrieval Systems (AS/RS) used to mean one or two large cranes handling a high volume of SKUs and throughput in large facilities. Today these sophisticated systems can be crane or shuttle based and distributing totes, boxes, trays and the traditional pallets in small to large DCs.  With increased inventory control, labor and space saving, order accuracy and reduced product damage your investment is often realized around year 3 of operation.
Conveyor systems are the super highway in a modernized DC. Thanks to the boom in e-commerce, this subset of material handling systems has evolved to become a more critical player in order accuracy and fulfillment as warehouse management has gotten more complex.  Properly integrated these systems can be automated or gravity, overhead or pick module, sorting or diverting, accumulating and more.
Bottom line, few warehouses operate exactly the way they did 15-20 years ago.  Likely you have new products, new fulfillment requirements and even less operating expense.  At E-Distribution, we've been evaluating material handling needs and marrying them with the most efficient, economical systems available for over 20 years.  Give us a call at (866) 690-4585 or contact info@e-dist.com for some free advice from the pros.